Loch Ness Myths or Legends
Loch Ness, the story of the Loch Ness Monster or as we prefer Nessie is one of the biggest myths or legends in our folklore or is it?
DAYS OUT ON & AROUND LOCH NESS
Get ready for an adventure, your chance to do some Nessie spotting first hand.
CRUISE LOCH NESS – You must visit Lochness by Jacobite for an excellent Boat Tour on Loch Ness, you will be taken on a journey of discovery, as you soak up the scenery, historic monuments and intriguing tales surrounding our mysterious monster in the heart of Scotland's Great Glen. See Jacobite for all the available cruise options. This is your chance to make up your own mind about the legendary Nessie. Afterwards you can visit the new An Talla visitors centre owned by Jacobite with a visitors centre, gift shop and coffee shop. Find local attractions with the free Visitor Attractions Guide.
EXHILARATING RIB RIDE – down Loch Ness. The Beastie Boat is a fabulous addition to a day out in Inverness. The Beastie Boats are brought to you by the much loved and trusted Jacobite Cruises!! Your fabulous adventure begins on the shores of Loch Ness at the Dochgarroch Lock. There is plenty of parking, you will need to take your own waterproofs at the moment and you must be book in advance!.
Prepare yourself for your exhilarating adventure on Loch Ness. Enjoy speeding your way down the vast Loch Ness, taking in some truly special historical sights but at a much more exciting pace. Your captain and tour guide will not only fill you in on the history of the castle, he will make sure you we got a fantastic view from the water. A breath taking adventure, one the whole family will enjoy even those hard to please teenagers.
DEEP SCAN PRIVATE TOUR – The fabulous Loch Ness Exhibition is offering private bookings on the specialist Sonar Equipped Loch Ness Scanning Ships! If you are Nessie obsessed and want to double your chances of an encounter they you don't just want to scan the surface but also the deep! Loch Ness is exceptionally deep, the Eiffel Tour would only just break the surface… You can book this one of a kind experience direct with the Loch Ness Exhibition just call them on 01456 450573.
THE GREAT GLEN – There is more to Loch Ness than just Nessie from one end of the Great Glen to the other ending in Fort William. Here are just a few links you can use for your holiday research. Get started with Visit Lochness then there is theLoch Ness Exhibition to find the magic in the water. Find out about the William Telford Caledonian Canal that connects the Great Glen Waterways from Inverness to Fort William. Visit the poignant Urquhart Castle which has a colourful history of Highland life as it was once one of Scotland's largest Castles. Urquhart Castle is an outstanding and also offers an excellent programme of events. From the Castle you can travel onto the village of Fort Augustus and the middle section of the Caledonian Canal. You can make a detour home via Glen Affric and Strathglass for stunning scenery and many walks or keep going all the way through the Great Glen.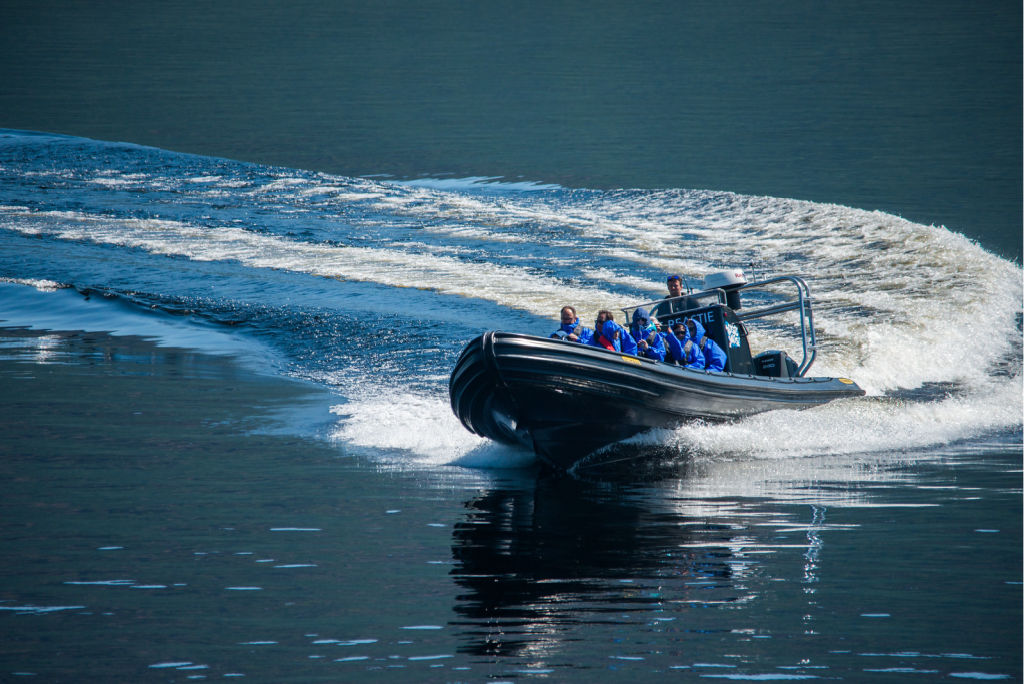 ---
GUIDED TOURS
WOW Scotland – with Gordon Pearson at the helm you are guaranteed a 5 star Visit Scotland rated tour. Tours include, Skye Day Tour, Skye Fairy Pools, Whisky Tour & Castle Tour. To book see here
Happy Tours – bring a different perspective to your holiday, you can enjoy a guided tour by Cameron Ross at Happy Tours. Cameron is offering a great selection of tours bookable via his website, as well as an Isle of Skye tour running daily at 9 am until Sunday 9th October form the Tourist Information steps – look out for the man in the Kilt. Cameron also offers Local Tours (Loch Ness & Urquhart Castle, Culloden Battlefield, Glen Ord Distillery, Chanonry Point & Clava Cairns) or Whisky, Gin & Beer tours or Outlander Tours or bespoke tours to suit you. It is best to book in advance to avoid disappointment at Happy Tours or call Cameron on 07828 154 683 or email Cameron – the Man in the Kilt.
Highland Historian – Andrew is a Highland Historian and is a passionate orator with knowledge of the connecting culture between the 'big' events. As a knowledgeable and skilled historian he offers bespoke tour guiding. His passion for history and storytelling will make your adventure in the Highlands complete! Contact Andrew – Highland Historian or 07867 526 051.