Top Things to Do in Inverness on Foot
Perhaps you are travelling by train or just arrived by plane and are looking for car free tips! Here are our top things to in Inverness in Foot. There is so much to See and Do in Inverness and best of all you don't need a car! Discover Inverness with a stay at Best Western Inverness Palace Hotel & Spa. Ideally located on the banks of the River Ness opposite Inverness Castle.
As many of our guests don't have a car, we have put our thinking caps on to come up with some top things to do that are within easy reach. We have filled this blog with the Top things to do in Inverness on foot plus lots of other top suggestions for you stay. Even better these activities are only a short walk from the Inverness Palace Hotel & Spa.
To help you navigate through our blog, check out the contents section below, with links to further in-depth blogs.
Explore Inverness Without a Car
Many of the city's top attractions are located within walking distance of the train station and the Best Western Inverness Palace Hotel & Spa. Here are just a few of our favourites we think you will enjoy.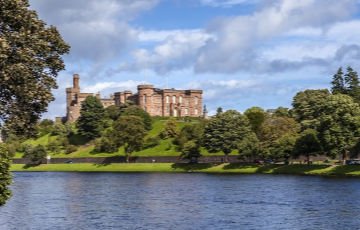 Car Free Adventures, Explore the Area with these Inverness Tours from your Doorstep
You can visit Loch Ness, try Nessie hunting, see Urqhuart Castle and so much more without a car. We have a couple of suggestions for those visitors who don't have a car or simply want someone else to do the driving. Lets be honest the driver always misses out on the best views.
Discover the Unique Inverness Shops within Walking Distance
Inverness is the capital of the Highlands and has a wide array of shops. You will find all your high street favourites however there are quite a few unique choices. Below are a few of the shops unique to Inverness that may make your trip even more memorable. The shops are one of the top things to do in Inverness on Foot.
Looking for something to keep kids happy on your day out then Inverness has a lot to offer. There are lots of activities: Swimming Pool & Ice Rink at Aqua Dome or for Soft Play visit Frankie & Lola'sabout 10 mins from the Palace. There is also Ten Bowling if you want something for all to enjoy at Roller Bowl. Perhaps the kids want to burn off some energy after visiting the castle then they might want to try the Trampoline Park at Infinity Inverness or the Inverness Skate & Bike Park– Bught Road purchase cards from Inverness Leisure Centre.
Car Free Family Activities
Your day out with the kids doesn't have to be expensive! Try Whins Boating Park and Ness Islands Walk only 15 minutes' walk from the Inverness Palace Hotel & Spa. Belfield Park with Tennis Courts, Mini Golf and a paddling pool in the summer a 15 minute walk from the hotel. Inverness Crazy Golf. You could spend a whole day out without the car as all these adventures are only a short walk from Inverness city centre!
Delicious Treats in Inverness only A Short Walk Away
It's a well known fact that Scottish people have a sweet tooth! The Best Western Inverness Palace Hotel & Spa serves a yummy range of cakes & tasty coffee plus the fabulous Intoxicating Tea Party! Here are a few alternative suggestions in Inverness:
 Coffee Shops & Ice Cream in Inverness
All these fab coffee spots and yummy cakes are within walking distance on Inverness centre.
Top Things to Do at Night In Inverness on Foot
In the land of Whisky Galore try these Bars!
Inverness has a few great bars, where you can discuss your adventures and plan your next activities. If you enjoy Scottish music then take a trip to Hootananay. This Inverness icon has 3 levels catering to all music tastes. It's definitely one to seek out at Hogmanay! Most of these wee gems are within the city centre, easy access by rail or foot.
Inverness Bars
Top Inverness Cocktail Bars – Sip & Savour the Delights of the Highlands!
More Top Tips for a Night Out, more than just the Pub!
Perhaps a trip to the Pub is not high on your agenda, then only a short walk from the Inverness Palace Hotel & Spa: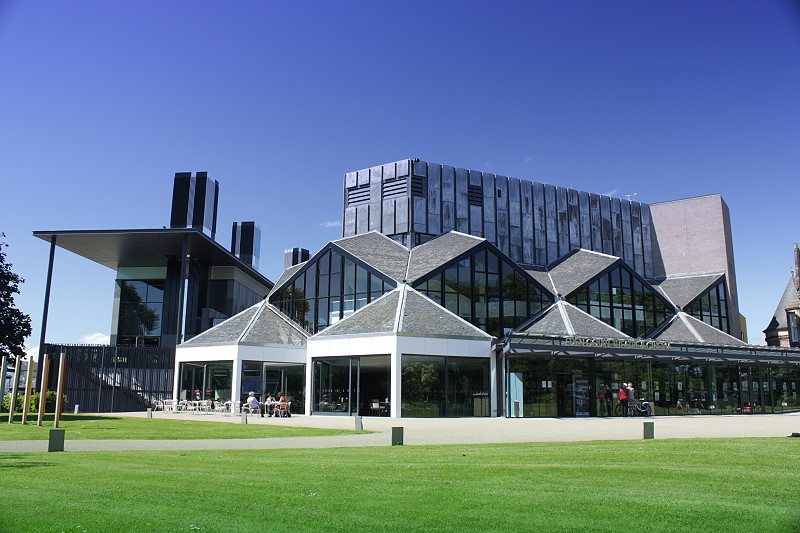 Stay With Us, A Perfect Place for Your Car Free Escape
Book your Escape and enjoy your Days Out In Inverness make sure you experience as many of the Top 15 Things To Do as possible. Stay at the Best Western Inverness Palace Hotel & Spa, a family owned hotel with a reputation for a warm welcome. As our guest you will enjoy free Wi-fi and free access to the luxury leisure club and swimming pool.  Make sure that you check out our Seasonal Specials for your very best offers, plus see the explore section we created to help our guests get the most out of their stay in Inverness.  Remember #bookdirect for your best offers.  Just call our reservations team on 01463223243 or email us at [email protected] and let your adventure begin.