We are delighted that you're looking to Dine at the Palace & we're ready to welcome you.
Breakfast & It's Hot
You can enjoy the same great hot and cold breakfast and maintain social distancing measures when you now choose to have breakfast in Eight on the River or Brasserie or Grab and Go Breakfast. It is important that we avoid queues, so all options are only available if you pre-book when you arrive and we must request your help with this so everyone enjoys a great breakfast within the new social distancing measures.
Your Breakfast Options
1. Breakfast to Go – please complete the Breakfast to Go card and your breakfast can be collected from Reception this includes a Hot Breakfast Roll.
2. Breakfast in Eight on the River/ Brasserie at a Reserved time – available for all guests that have completed the Restaurant Breakfast Card as tables are set up to meet the new social distance requirements. Full details are here for restaurant dining:
This card allows you to select all your continental choices which will be delivered to your table on seating.
The second selection allows you to select your hot Scottish breakfast items you will enjoy a full hot Scottish Breakfast . All tea, coffee and juices are refillable on request with a team member.
At this time all self-service buffet items have been removed, however depending on demand a socially distant help your self cold selection and socially distant hot breakfast carvery style breakfast maybe served by a breakfast team member may be operated on busier days.
For special dietary or allergy advice please ask at reception when you return this card or just email us in advance at Palace with your details.
If you don't make your reserved seating time we will make sure your breakfast is delivered to your room but there maybe a small delay.
Please note it is important that all guests adhere to their booked time to maintain social distancing measures.
To enable us to accommodate all guests comfortably each breakfast table booking is for 25 minutes.
Link to Breakfast Menu Choices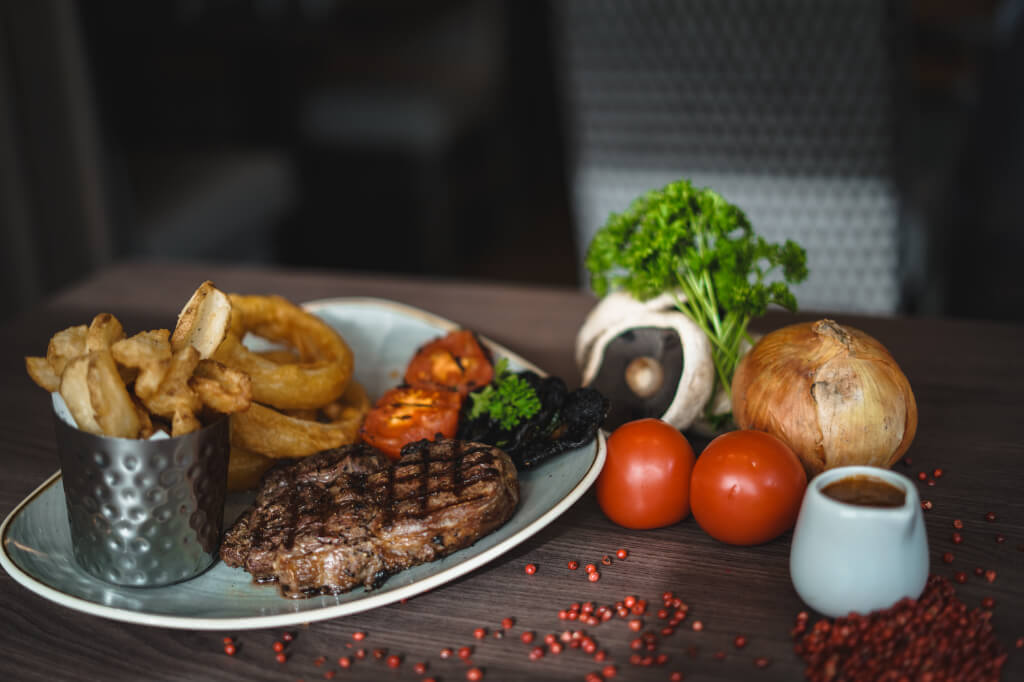 Evening Dining
You can enjoy a delicious dinner and maintain social distance when you choose from the 2 options below:
Your 2 Evening Dining Options
1. Dining in Eight on the River or Brasserie – available for all guests that have reserved a table – please reserve your table in advance contact Palace.  Each table is available for 1hr 30 mins, after this time we ask you in advance to depart the table for the next guests.  Due to social distancing measures both dining areas are not able to operate at full capacity hence the need for reservations and dining time limits.  Link to Brasserie Dining Menu
2. Dining in your Room – we have carefully planned a new delicious Room Service Dinner menu to offer the freshest and best options from the Brasserie Menu.  You can add drinks, wine or cocktails to your order and a team member will knock at your door and leave your dinner service tray outside your bedroom for you to collect.  We will also bring dessert or cheese course to your room. Link to Brasserie Dining Menu.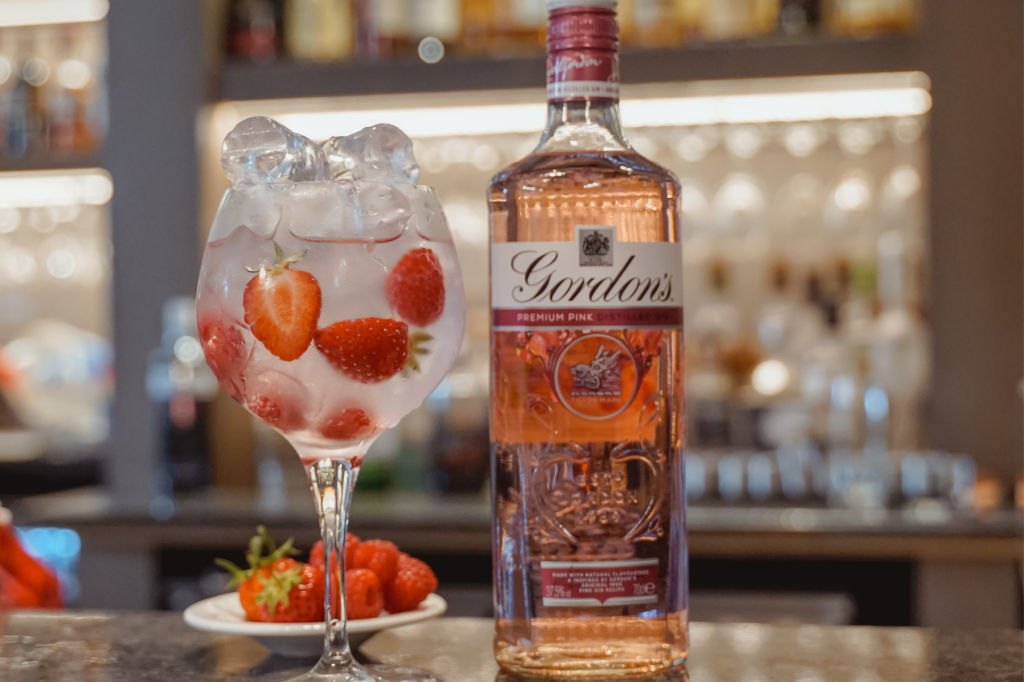 Bar Service
Enjoy the contemporary Brasserie & Bar overlooking the River Ness, however in these times of social distancing there will be a little bit more space around you. You will find discreet Perspex screens installed in the Bar, this is a well-being precaution for guests and colleagues and friendly table service. If you are dropping by for a Coffee or Cocktail we will need your contact details which we will hold for 21 Days in line with government guidelines. You can also enjoy the full selection of drinks stocked in the Bar and they will be delivered to your room. Please note following updated Scottish Government measures for 9th -25th October all Alcoholic Beverage Service will be outside only or via room service.
We do hope this information provides you with reassurance that we are addressing the social distancing & safety requirements. Our aim is to deliver our normal friendly hospitality from a socially acceptable distance to you so that you can enjoy your stay here at the Palace. We hope by explaining this in advance, you can plan your choices making the most out of your time here at the Palace and in Inverness. Also worth noting there are some lovely walks and cycles around Inverness that are flat so perfect for a morning or evening walk.
We hope to welcome you to the Palace and provide you a warm and friendly service.